Health Futures is an ecosystem for healthcare innovation.
Our goal is to inspire and support entrepreneurs with strong interests in the health industry. Health Futures connects entrepreneurs and innovators with industry resources and enhances knowledge exchange while continuing to support and introduce best practices observed globally, ultimately shaping the health industry ecosystem.
Our programs that build and connect the ecosystem
"I always challenge [startups]...because they always show their competition as big companies. I say they need to be looking at how they work with these players, not against them. It's better from the very beginning to just be thinking about how you can work in partnerships."

Chris Hardesty

Director of Life Sciences, KPMG
"The startups try to approach the providers or people that are key stakeholders - like cardiologists if it's a cardiology app - to prove that this works, and this helps them prove to the policy makers and insurance companies that it works, too. But because the decision gets made in silos, it's kind of a never ending cycle. It's a continuous loop, and someone needs to step in and tie it up. I think that's the most significant difficulty that medtech and health startups feel, that there's still this empty space between what they currently have and what the payers and policymakers think."

John Yoon

Managing Director for the Asia Pacific Region, Joint Commission International
"The world's changing, and our industry's changing. Our understanding of healthcare is changing. There's so much we can do, but there's also many scary new challenges we have to address. Investing in how to make our products better, cheaper, and more secure digitally is essential to making sure we can meet the needs of patients, healthcare workers, and our stakeholders."

Caitlin Asjes

Director of Public Affairs for Greater Asia, BD
"I would agree that you start with [defining value-based care as] what the patients want. But I think it's important not to put it into an equation at all, especially not that value is quality over cost. It's more important to say that value is when you give people the best quality care that they need, and then you the cheapest way of getting there."

Jason Yap

Program Director for the National Preventive Medicine Residency Program &
Director for the Public Health Translational Work at NUS School of Public Health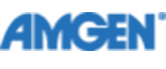 An Expert? Let's Build Something Together.